Haryana Corona Relief Fund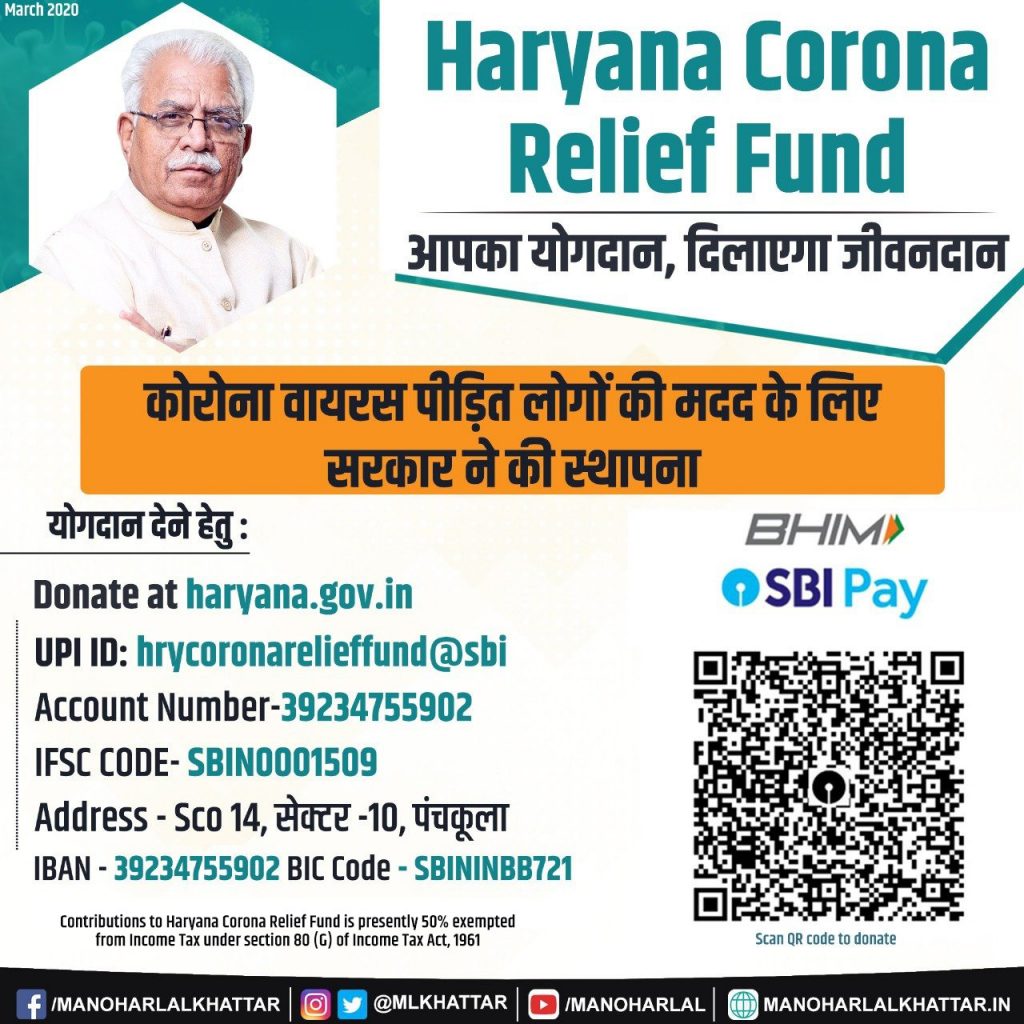 ESI Scheme is a social security scheme based on social insurance .The promulgation of Employee's State Insurance Act, 1948 envisaged an integrated need based social insurance scheme that would protect the interest of workers in contingencies such as sickness, maternity, temporary or permanent physical disablement resulting in loss of wages or earning capacity and death due to employment injury. The Act also guarantees reasonably good medical care to workers and their immediate dependants. Under this scheme the responsibility of the State Govt. is to provide comprehensive medical care to industrial workers and their families as per agreement and provisions made under Section 58 of ESI Act 1948. Before the creation of the State of Haryana., during Joint Punjab, ESI Scheme was implemented in three districts (Ambala, Yamunanagar & Bhiwani) in Haryana w.e.f 17.5.1953. After the inception of Haryana in November 1966, the scheme was extended to other districts in a phased manner.
Initially ESI Scheme used to run by Health Department, but from May, 2007 it has been separated from Health Department and ESI Healthcare Department came into existence.
4- ESI Hospitals
79-ESI Dispensaries
3 Ayurvedic Unit
1 Mobile Dispensary
Spread all over the State.